TSB SB07-04-S003
Issue Date: December 2007
Erratic Speedometer Operation Or Speedometer Needle Shakes Above 60 MPH
Affected Vehicles
2003-2008 Isuzu Ascender with 4.2L Engine Only
Service Information
Condition:
Some customers may comment on erratic operation of the speedometer. Others may comment that the speedometer needle shakes above 96 km/h (60 mph).
Possible Cause:
This condition may be caused by a loose or poor connection at Powertrain Control Module/Engine Control Module (PCM/ECM) ground G108.
Correction:
Repair poor connection at ground G108.
Service Procedure
Technicians are to inspect and repair ground G108 as necessary. Refer to callout 1 in the illustration for the location of G108. Refer to the Testing for Intermittent Conditions and Poor Connections and the Wiring Repair procedures in the Service Manual or ETM for more information.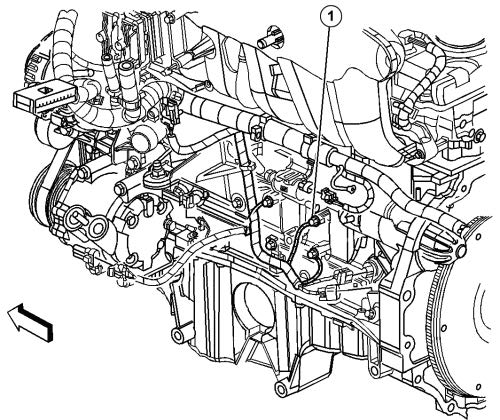 Warranty Claim Information
Always refer to the Isuzu Service Policy Procedure Manual for specific details on warranty coverage and policies. Reference published Labor Time Guide for claim processing, if applicable.
Price Disclaimer